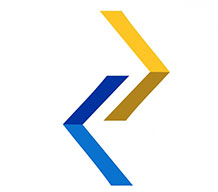 According to the Articles of Incorporation of Istanbul Settlement and Custody Bank Inc.-Takasbank, the major purpose and activity of the Bank is to provide clearing, settlement and custody services within the framework of capital market and related exchange regulations as well as rendering investment banking services within the scope of the Banking Law and other banking regulations. With its "central counterparty" and "banking" licenses, Takasbank mainly provides clearing, settlement and custody, central counterparty and banking services to its members in Turkish capital markets.
Takasbank is authorized to provide cash and securities settlement transactions as the central clearing and settlement institution to Borsa Istanbul equities, debt securities, foreign securities, derivatives and precious metals markets. Securities delivery/receipt as well as cash obligations of Borsa Istanbul members arising from the buy-sell transactions in the related markets are executed via Takasbank.

Being a bridge between money and capital markets by providing reliable and robust cash transfer services with low costs, Takasbank renders clearing and settlement services, within the framework of capital market and Borsa Istanbul legislation, for Borsa Istanbul markets in full automation environment via on-line connection with the organized markets. Over the years, Takasbank has expanded its banking product range to support the get through of settlement with instruments that include cash and non-cash loan opportunities.Addition to cash credit facilities, Takasbank operates markets such as Takasbank Money Market (TMM), Turkey Electronic Fund Trading Platform (TEFAS) and Securities Lending Market (SLM). Through these markets, Takasbank offers cash and non-cash credit opportunities and through banking facilities, Takasbank aims to complete settlement transactions of Turkish Capital Markets with minimizing risks, providing liquidity to the relevant money and capital markets and without errors and on time. Being a bridge between money and capital markets by providing reliable and robust cash transfer services with low costs, Takasbank renders clearing and settlement services, within the framework of capital market and Borsa Istanbul legislation, for Borsa Istanbul markets in full automation environment via on-line connection with the organized markets. Takasbank not only provides effectiveness in both cash and securities transfer transactions, but also ensures the timely and secure fulfillment of securities obligations at the value date. Furthermore Takasbank, by the approval of the Ministry of Customs and Trade, provides following services for the spot platform where electronic commodity certificates based on cotton, wheat, barley, bean, lentil, corn, oat bran, olive, rough rice are traded: commodity certificate registration in Takasbank system, ISIN allocation and execution of settlement transactions through Takasbank RTGS DVP systems.
Takasbank has also been providing cash settlement and collateral management services to Turkey's energy market. Thanks to privatization and electricity market reforms, after launch of the Electricity Market, Takasbank has been authorized as the Central Settlement Bank for the Market since December 1, 2011. Key benefits of the central cash clearing and collateral management service provided by Takasbank can be summarized as execution of payments accurately, in a timely manner and reducing operational risk.
Besides, another important mission of Takasbank is to contribute to the strengthening of capital market risk infrastructure and minimizing intermediation costs in the market by developing an efficient central collateral and risk management system. Takasbank, within the legal framework ensured by the 6362nd numbered Capital Markets Law, guarantees the settlement obligations for the transactions and contracts occured in the markets with the title of "central counterparty" and role of "buyer against seller" and "seller against buyer" since 2 September 2013 in Securities Lending Market, 3 March 2014 in Borsa İstanbul Futures and Options Market, 14 October 2016 in Borsa Istanbul Money market, 19 June 2017 in Borsa İstanbul Equity Market, 2 July 2018 in Debt Securities Market, 01 October 2018 in Borsa Istanbul SWAP Market and 19 December 2019 in OTC Derivatives.
On 23 March 2016, CMB announced that it recognized Takasbank as qualified CCP (QCCP) which fully complies with CPMI-IOSCO Principles for Financial Market Infrastructures. Subsequently, Takasbank applied for ESMA recognition as a third country CCP as of August 2016.
Providing cross-border services to market participants, Takasbank represents Turkey in international organizations through the international clearing and settlement institution identity it possesses. In line with the vision to be a preferred institution in international markets, Takasbank continues its studies for many projects aiming to develop its technological infrastructure.
Assigned as the responsible institution with the Central Bank of the Republic of Turkey for the 17th numbered action plan of Istanbul International Finance Center (IIFC) strategy "integration with international payment and clearing and settlement systems", Takasbank continues its studies to develop services provided to foreign residents in both local and international markets and to local residents in international markets within the framework of integration with international clearing and settlement systems. In this context, cooperation with other international settlement and custody institutions in addition to Euroclear Bank, building business relationships with other post-trade institutions with an aim to provide both local and international settlement and custody services to foreign residents, implementation of necessary account infrastructure and enhancement of automation in Takasbank infrastructure comes among Takasbank strategic objectives.
Takasbank provides custody service for the capital market instruments through its accounts held at international central securities depositories-ICSDs (Euroclear ve Clearstream) and global custodians (Citibank). Thus, it provides to access to more than 65 markets around world-wide.
As a national numbering agency, Takasbank has been a member of the ANNA since 1995. In our country TAKASBANK assigns ISIN codes (ISO 6166) to equities, government bonds, investment / exchange traded / private pension funds, corporate bonds, all kinds of certificates, futures and options contracts, indices, commodities, electronic product certificates (EPCs) and for other securities and financial instruments.
Takasbank also provides valuation, control, commitment and reporting to CMB in relation to the assets of; Stock and Shares Investment Trusts, Investment Funds and Individual Retirement Funds. This is the service of controlling of the Collective Investment Institutions (investment funds, retirement funds, investment trusts) with the criteria, which have been specified by CMB and reporting of the results to CMB.
Our Bank provides portfolio custody services to the securities mutual funds, mutual trusts, exchange traded funds, real estate mutual funds and venture capital mutual funds since July 24, 2014. Portfolio custody service is the safekeeping and recording of financial assets owned by the collective investment institutions, the verification of the ownership, and monitoring of other assets and the corresponding recordkeeping, the execution of transactions related to the movement of assets and cash and the fulfillment of other duties as stated in the Communiqué.
Within the framework of Borsa Istanbul connectivity project with trade platforms of international exchanges, Takasbank is mutually developing the necessary account infrastructure with the settlement and custody institutions of the related countries.
Also, in accordance with law 5476, Our Bank became Research & Development Center with the approval of Ministry of Science, Industry and Technology since 21 April 2017. With the Regulation on Cheque Clearing and Settlement Operations published in the Official Gazette dated 09/06/2018 and numbered 30446, Takasbank has been accepted as the institution to carry out cheque clearing activities as of 2 July 2018.
As of July 16, 2018, the "PERSON TO PERSON" Gold Transfer System, which allows increasing the mobility of gold in the economy, bringing the gold under the pillow into the economy, and using gold as a means of payment instead of being a means of savings, has started to serve banks and customers. Thanks to the system, gold has been transferred at EFT speed, and the Gold Transfer System, one of the most important components of the Istanbul International Financial Center Project, has become a milestone in the development of Islamic Finance in our country and in our country's goal of "becoming a gold center on a global scale".
On December 30, 2019, Blockchain Based Transfer Platform was launched with "BİGA- Digital Gold". The Platform has been created that allows digital asstes to be transferred using blockchain technology. The asset to be traded on the platform is the digital value which is called "BiGA" that is produced as the equivalent of each 1 gram of gold, the equivalent of which is phsically stored in Borsa İstanbul's safes. It is possible to digitalize the dematerialized gold and convert them to BiGA and also, it is possible to BiGA can convert into dematerialized gold. Through this system, an entire structure was established between end to end phsycial asset and the dematerialized asset. With this blockchain infrastructure,  transfer, settlement and reporting of digital assets were provided. With this infrastructure, 3 main capabilities are submitted such as issuing, redemption and transfer, designed in a modular structure that allows the transfer of other valuable assets by digitilazing.  
With the Capital Markets Board's "Communiqué on Equity-Based Crowdfunding", Takasbank serves as an "Escrow Agent" where the fund collected through crowdfunding platforms will be blocked until transferred to the venture company or returned to the investors. As of 30/01/2020; Takasbank have started to provide collateral custody services for the Domestic Clearing and Settlement (YTH) System, operated by The Interbank Card Center (BKM) within the scope of the collateral management mechanism they have established.
In 2015, our Bank launched TapuTakas System, which allows simultaneous exchange of the ownership right and the sales price of the real estate which operates in integration with the General Directorate of Land Registry and Cadastre. Knowledge and experience gained with TapuTakas System, in order to prevent fraud and theft, which are frequently experienced in vehicle trading, Takasbank as being the first custody institution in the Secure Payment System, which is the product of the joint works carried out between Ministry of Trade and the Notaries Union of Turkey, contributed to the implementation of TaşıtTakas; and the system has been put into service of our citizens as of 03 February 2020.
Takasbank is supporting IIFC project actively through the aforementioned projects and comprehensive studies being carried on and continues to strengthen its position in local and international markets. Hence, Takasbank is endeavoring to reach its strategic target of becoming a referential instution among other international settlement and custody institutions.